Christmas 2022
Christmas capsule
The Christmas capsule for children and women is back!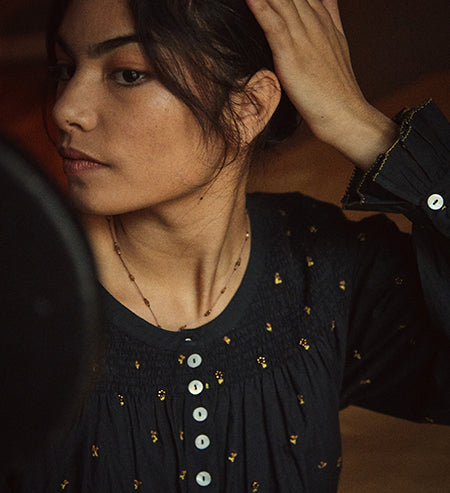 Woman blouse
Discover the women's pieces of the collections
Fall/Winter 2021 and Spring/Summer 2022 collections up to 70% off!
happy holiday season - happy holiday season - happy holiday season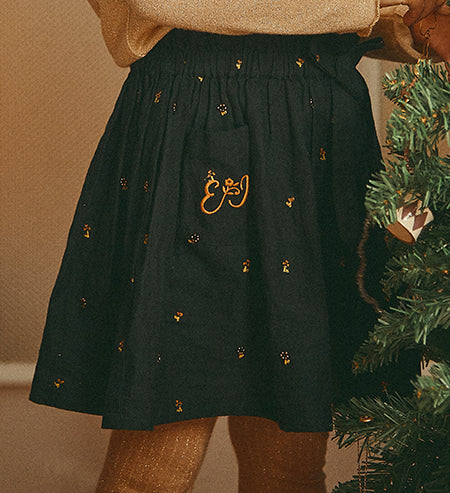 Girl skirt
Short skirt in cotton bitumen dotted with pearl flowers.
What better than glittering pearls that will allow girls to shine with family or friends on party nights?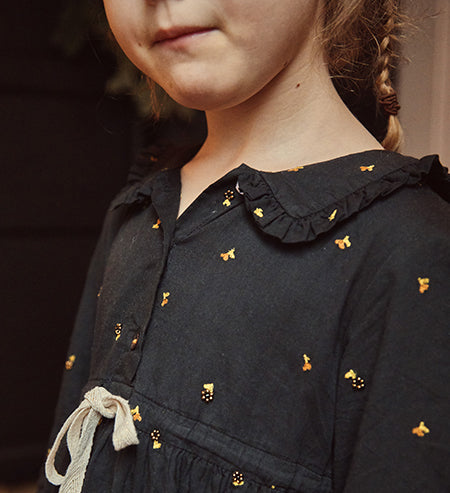 Girl dress
Long sleeve dress in cotton voile with beads.
The soft, light and supple material is adorned with a small beaded flower print, an Emile et ida exclusive.
GIRLS festive OUTFITS
Here are the ideal girl's pieces for the end of the year celebrations:
the brilliance is at the rendezvous!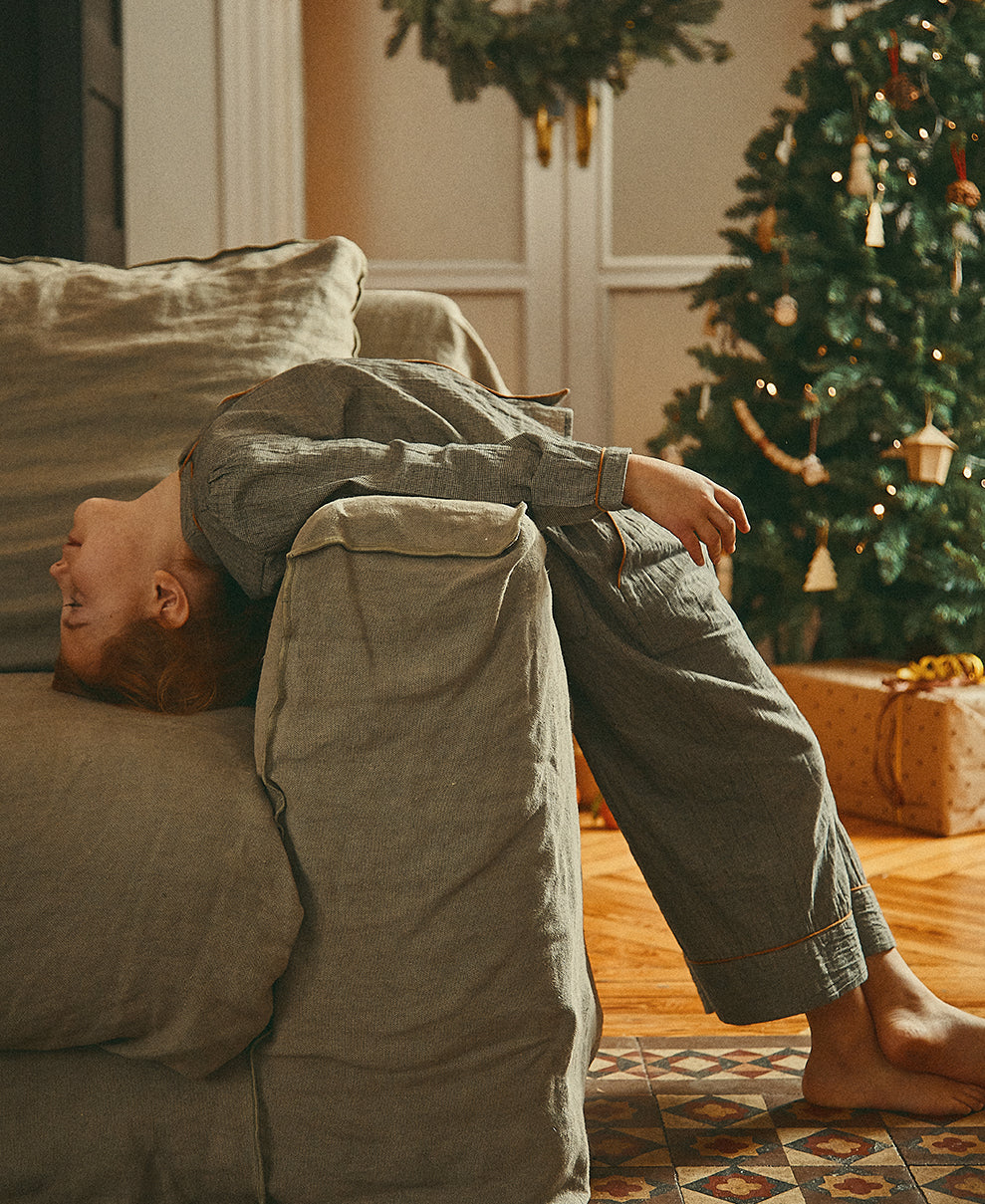 OUR PYJAMAS FOR GIRLS AND BOYS
Discover our 100% cotton pajamas in three different fabrics: the mini tile, the coffee gingham and the gooseberry bitumen
party outfits

N.03 THE BOY
SEASONAL INSPIRATIONS
Christmas atmosphere
Discover the world of the Christmas capsule and our inspirations. Our coffee gingham and gooseberry designs are featured in our capsule with a touch of sparkle through glitter and gold beads!